My son was moved from his cot to a single bed just before Christmas. Seeing as his little brother or sister is due today (yup, not born yet) it was on the cards anyway, and when I saw his foot reached over the top bar of the cot I could wait no longer.
I had started on a quilt with his name after he was born, but somehow miscalculated and ended up with some rows not the same width as others. Needless to say it was relegated to the ufo tub. I was told it was better to finish a dodgy quilt made with love than to leave it incomplete.
When I bought a quilt kit for this next baby at the Sydney show, I figured I couldn't start it til I'd done the quilt below.
I've said it before, but I thrive on deadlines!
So I'm hand sewing the binding down on my due date, and I can begin the quilt kit for the new baby tomorrow hehe.
I realised I have recently completed FOUR quilt tops, but the last time I quilted anything was for the Wyong show in April 2012!
I was nervous to get started again and my straight lines are anything but straight. I just had to pull on my big girl knickers and get on with it.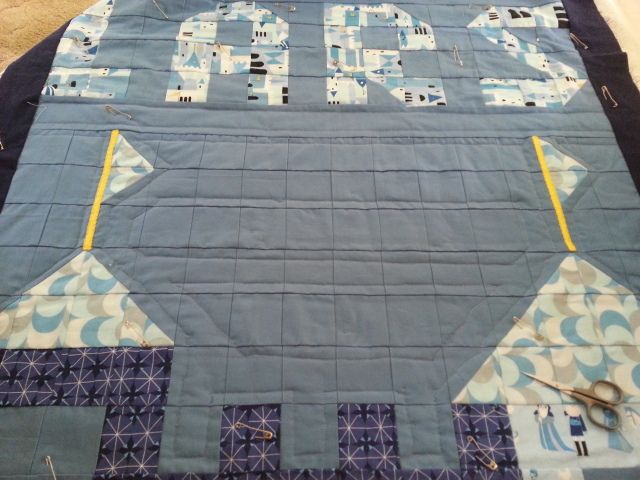 I kept forgetting to watch when the quilt needed rolling in the throat of my machine. With the feed dogs down no mistakes go by!
So I went back to rounded and moving stitches instead and this turned out much better!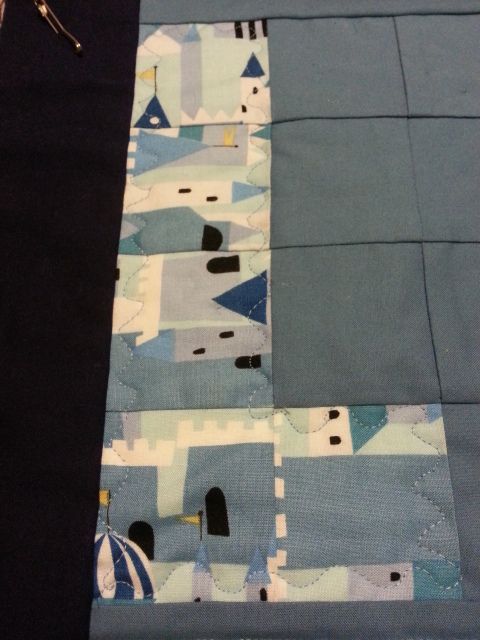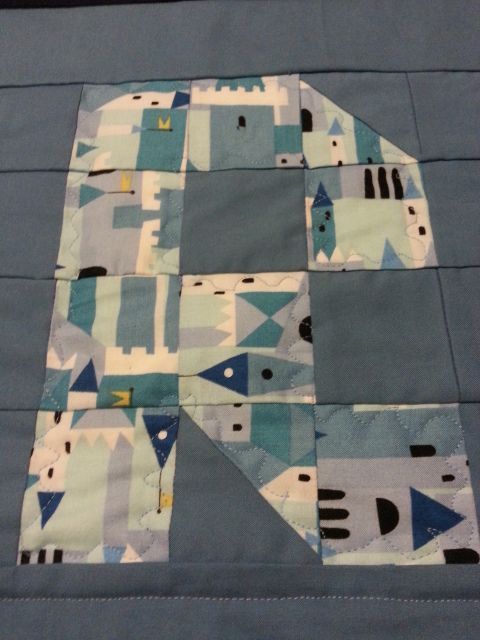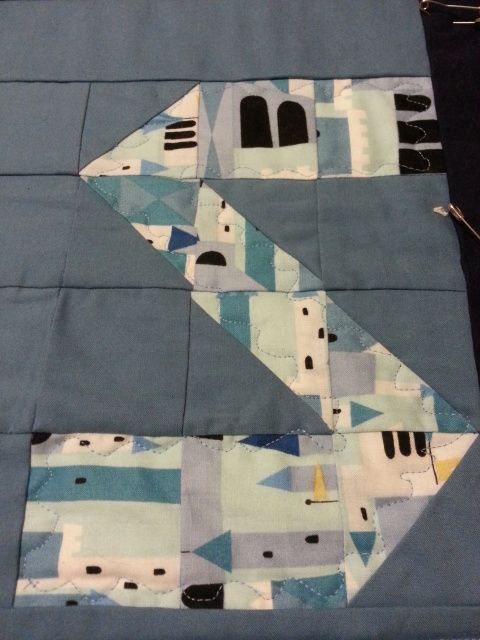 It's probably totally amateurish to quilt with so many types of free motion designs all on the one quilt, but it was fun so who cares?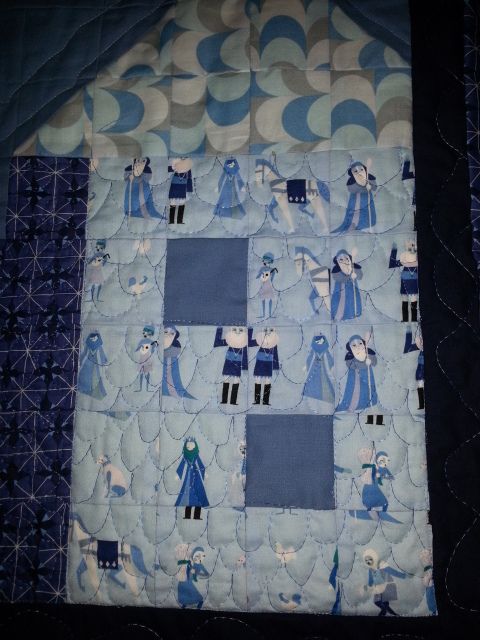 Scallops are probably my favourite free motion quilting (FMQ) shape.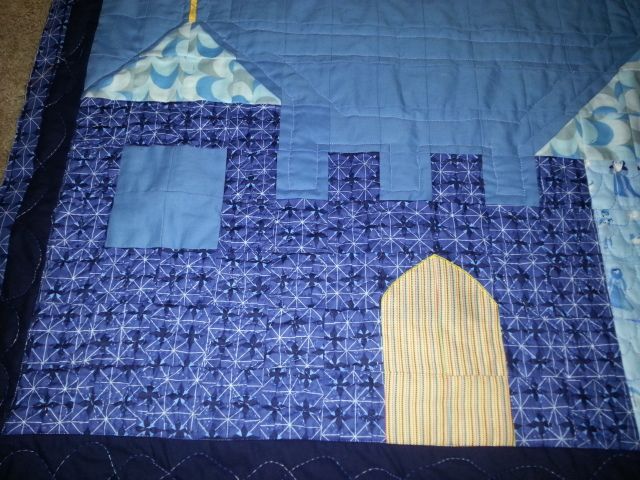 Too difficult to photograph but I did "pebbles" all through this part of the castle.
I'm much better at meandering than straight free motion, as you can see.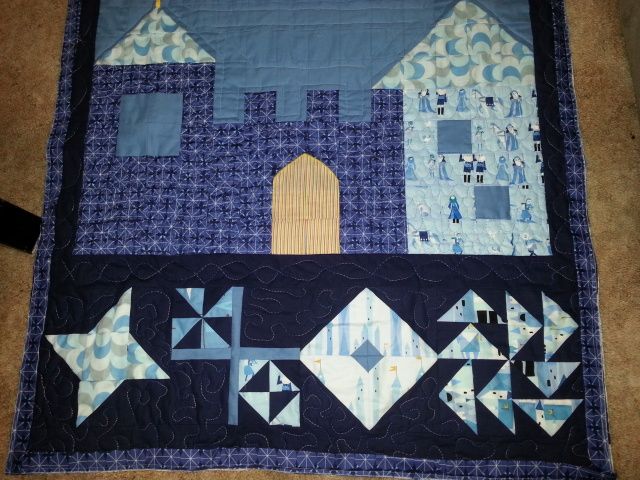 It's the size of his mattress, and no wider or taller.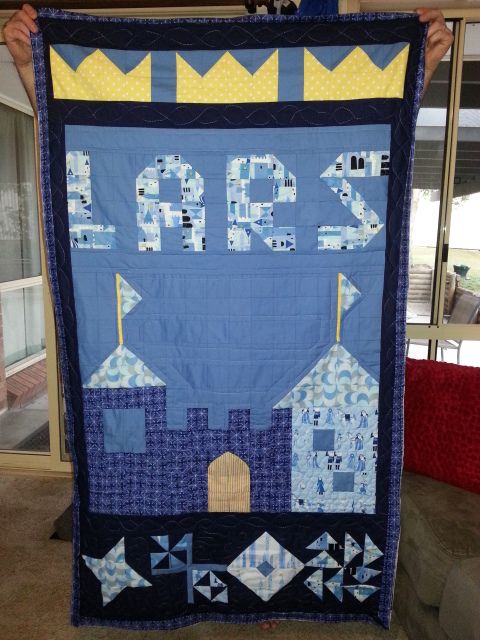 Fit for a King!
Thanks for dropping by!
Love Cass