My husband has been hoping the nesting instinct would kick in so the "spare room" which was mostly filled with fabric, notions, trims, and tools might begin to look inhabitable by the new baby!
Well, I was preparing for the new baby, but my nesting got a bit misguided and turned into quilted teacups for the celebration of this baby's birth with my sisters and close friends. A high tea, affectionately named by my bestie as my "Baby sprinkle". Not quite a baby shower seeing as it's the second baby, but somewhat the same.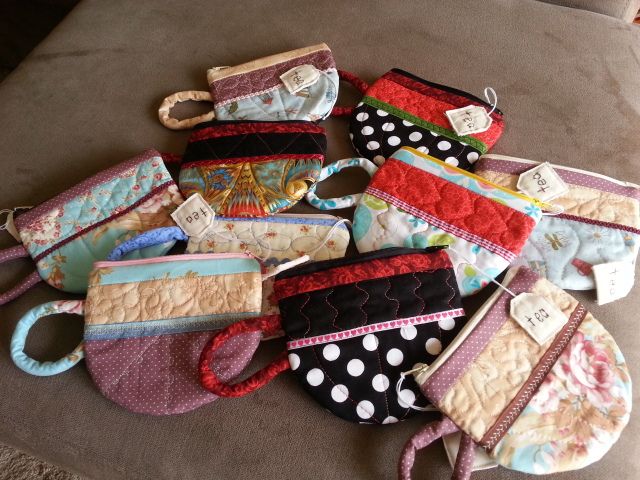 I told you about these and began showing you, but it's today and they're all finished! (ok, if you're a sewist you probably know that's a lie, there are three tea bags that don't have the word "tea" embroidered onto them, but "finished" as they're probably going to get haha).

Here I am this morning finishing some embroidery on the last tags whilst waiting to go.
I love them all, seeing as I made each one unique. I decided I'd show every single one:
---
Just a reminder I bought the pattern from Patchwork pottery, here US$12. It's a little fiddly so I wouldn't say suitable for beginner, but if you've ever sewn a zip before you're experienced enough.
FYI I also found these cute play tea bags yesterday
and
pinned them
but the post isn't in English so you just have to make it up yourself I think.
---
Here's my idea of "hand sew the opening closed" haha. Too lazy for that, it's in the lining anyway pfft! Brother NS20 to the rescue!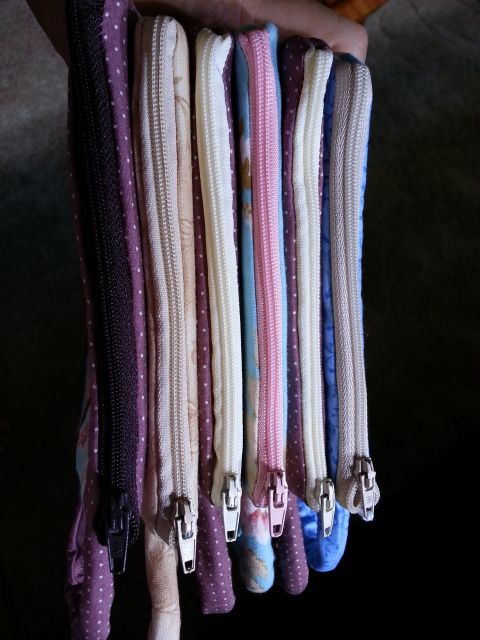 divine fabric
by Robert Kauffman (I believe it's called Florentine or Florentine 2 3 or 4) stole my heart, if I could use only 3 fabrics for the rest of my life I think this would be one of them!
I followed the fabric's lead when quilting this one. "Oh fabric, take me away!!"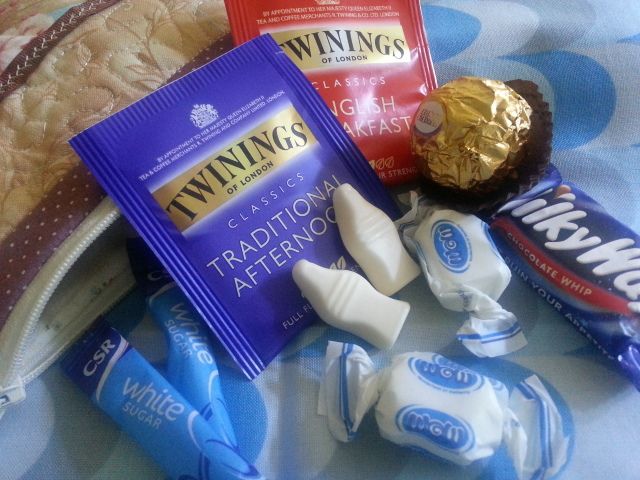 And made this adorable canvas for baby's room! Thank you!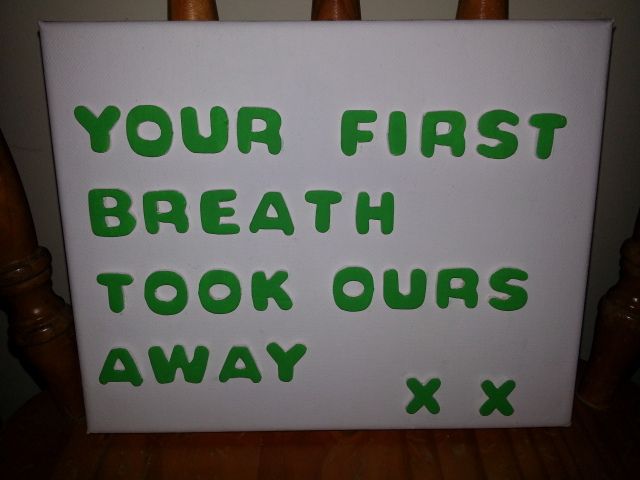 ---
Until next time, wishing you lots of stitching time.
Love Cass