My friend asked me to show her how to make some shorts for her little cutie pie, and we made a few pairs together. We decided to make matching singlets as well!
Here is the first one I got finished, I don't have a photo with it on my son sorry.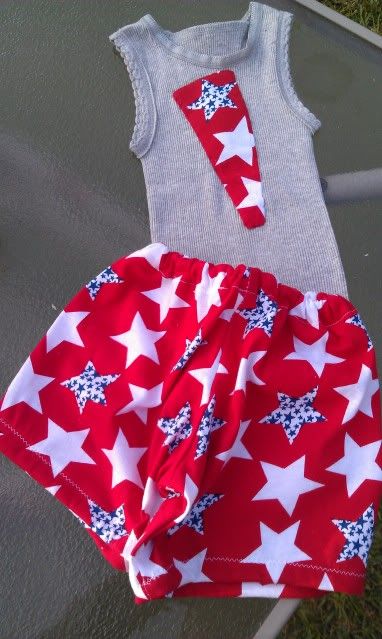 These are pretty simple seeing as they're loose and no 'fitting' is required, but I must be honest and say I read over
this tutorial
to refresh my memory before heading up to Ally's and cutting out her cute knits.
Here is the other one that I got a few good shots of...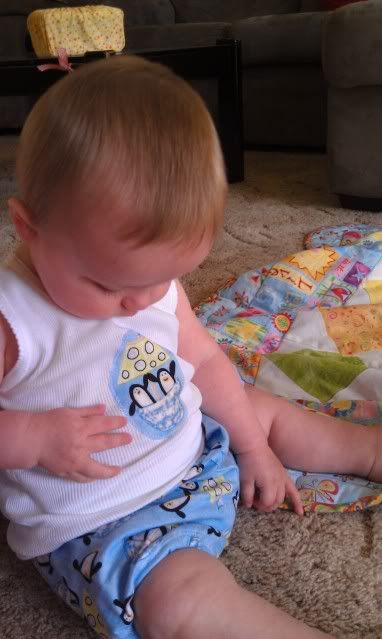 The first look at the penguins. So cute! Spot the handmade quilt and wipes cover in the background. I didn't mean to include them :-P
Then we headed outside for better pictures.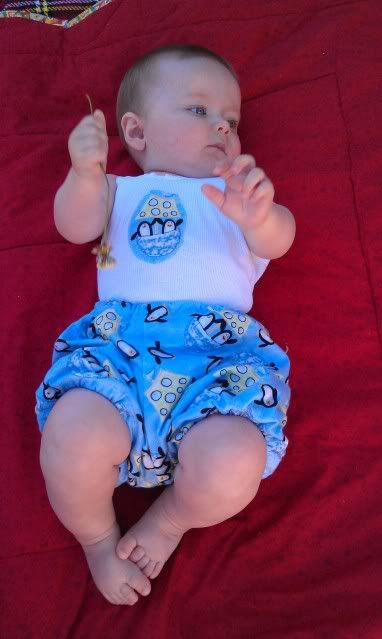 You can see that I put elastic on the bottom seams of the shorts. My boy wont be a baby for much longer and I just like the bunched look whilst he can still get away with it :-)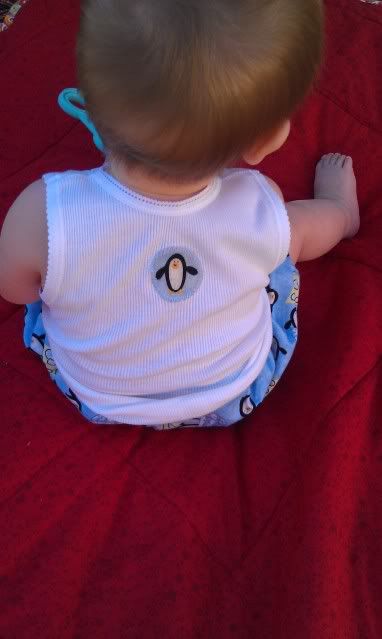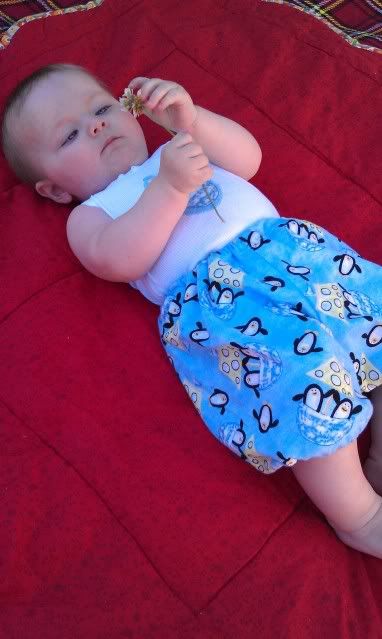 You can see his mind ticking over, here. This was right before he tasted the flower, and horrible Mummy took it away. Resulting in this....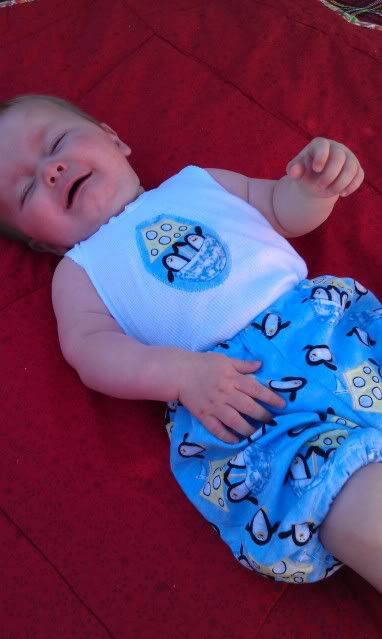 Naw I think he's cute no matter what he does. The poor model, life's clearly SO tough!
And a shot with a toy I don't mind him tasting...