Another day, another stitch! Today was one of our craft meeting days. My Mum, Sister in law, Aunty and I regularly get together for the sole purpose of craft. Oh and chatting all day just goes with the territory. It's the stuff of "How to make an American quilt" movie scenes. No it's more lovely than that. It's inspirational. It's so lovely to be a part of a family who make time for goodness. I believe in goodness, and sharing it is just great fun.
This time, instead of meeting at one of our houses we went to a local cafe. I can be seen doing some stitching for another of my crafty friends, Ally. I don't have any hand sewing to do at the moment, and she doesn't like the embroidery much so I have told her I'll get to it between my projects. She keeps cooking me delicious meals, so helping her with our block of the month is the least I can do.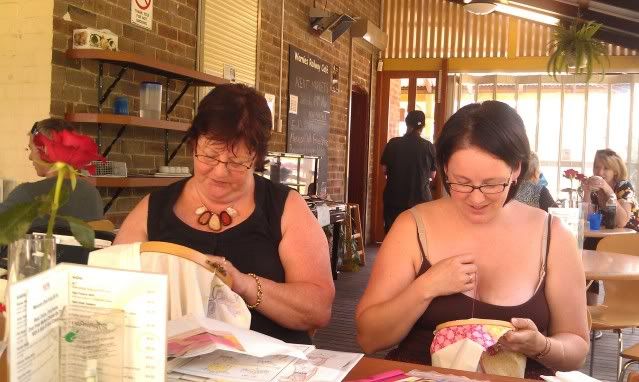 Mum is working on a tea cloth she started last century, and if she ever gets finished I don't dare anyone to touch that thing, it's going to be precious. Hell hath no fury like a woman scorned by damaged craft, I say!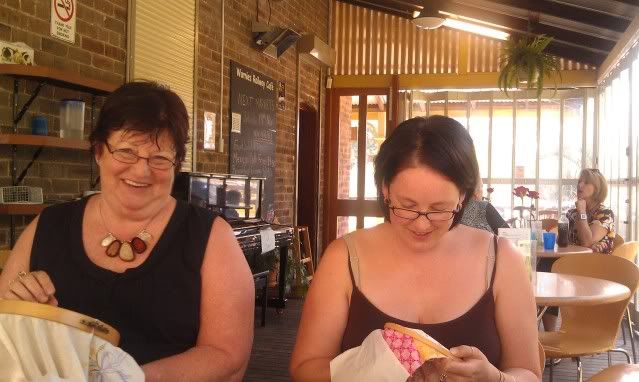 Sharon was working on crochet again, little by little she makes these glorious creations!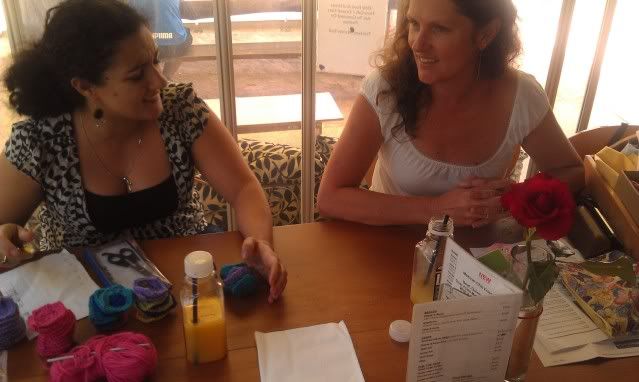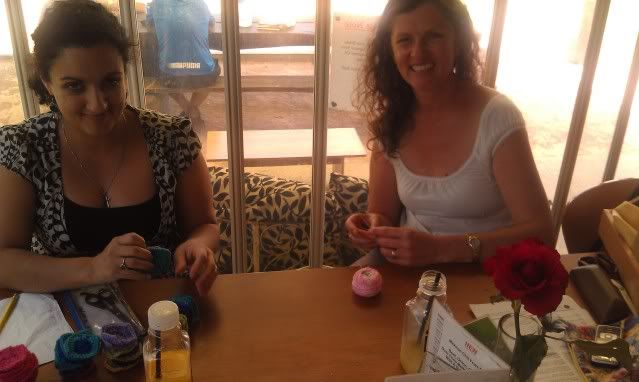 Aunty Sandra showed us some of the adorable little winter dudes she has been sewing with a 5th grade class.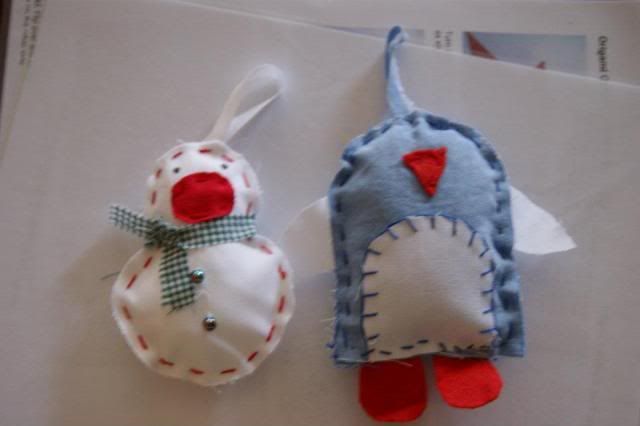 And I shared some cute mice I cut out this week...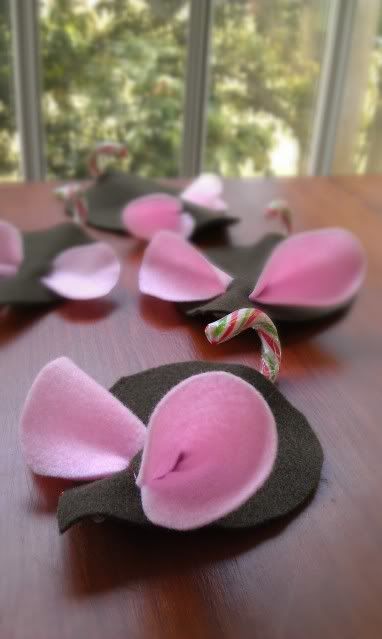 No sew Christmas gifts, how cute are they?! I found them at
this tutorial
and just made the shapes up from looking at them. I tried making the ears a little bigger as I went along, as you can see.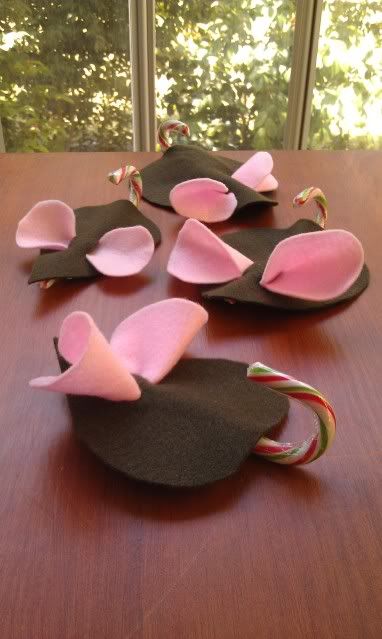 All of us, and the assistant, Larson.