I have finished the first 5 crayon rolls, thanks to the tutorial here at Skip to my Lou.

They're all a tiny bit different. All (except the velcro one) have elastic and grommet for fast clean up. Seriously, who has time for ribbons and bows during clean up?
I bought just one set of 'large crayons' from Kmart to be sure of sizing, but didn't put them in rolls 2-5 for time saving reasons. My 8 month old isn't keen for me to post this blog, he'd rather be carried around all day haha.
They all have padded inner (pellon).

First one has a cute mushroom trim around the outside. The yellow ribbon keeps the grommet in place so you only need to loop the elastic around the rolled up roll and yank the elastic with the other hand. No need to hold the grommet (the plastic springy bit)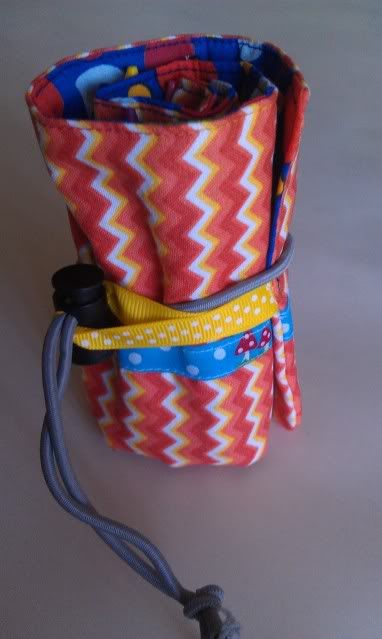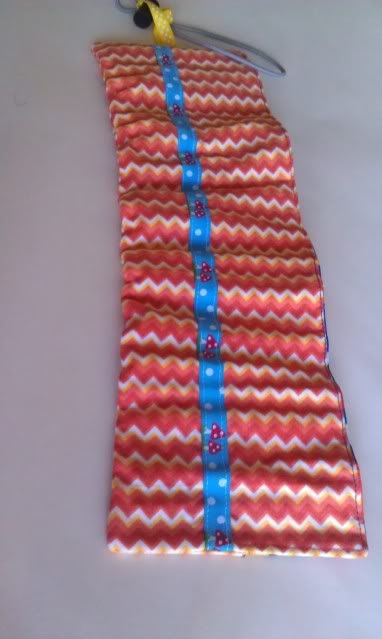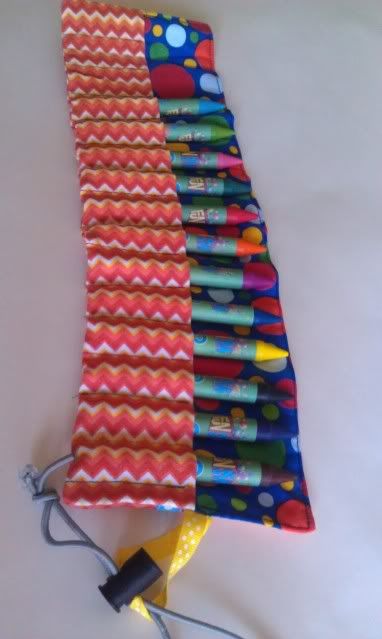 ---
Second one has ric rack around the edge. It's a small size ricrac though, so it's not very noticeable in real life. The dark blue was my choice for the inner seeing as I read a post about crayons making a mess of that section if it's a light colour fabric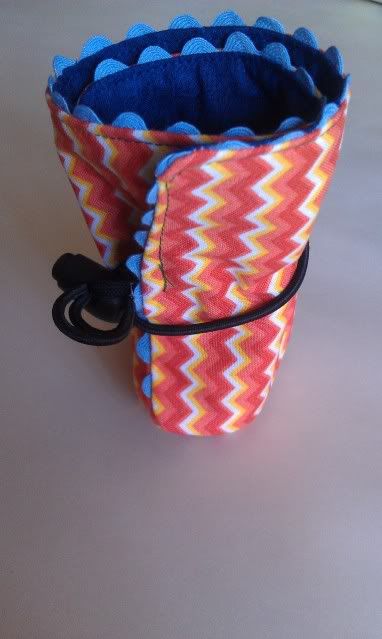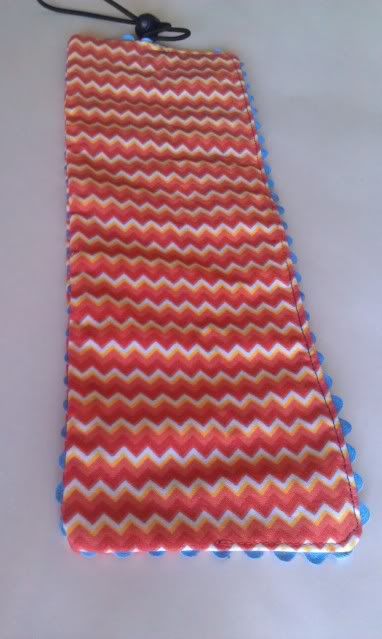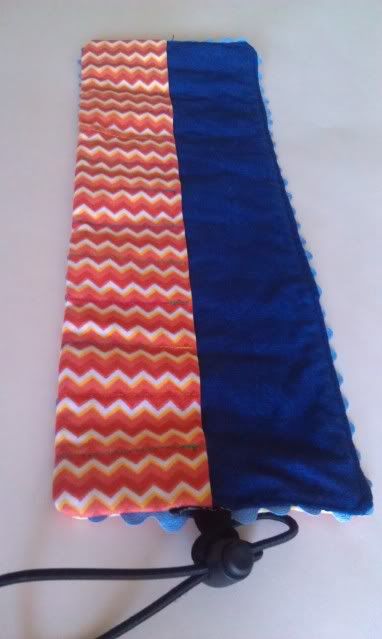 ---
Third one. Cutie cupcakes! This fabric was too cute to leave just on the outside so I put a panel of it on the inside. You could use this to write your child's details in texta or just leave it as a decorative panel.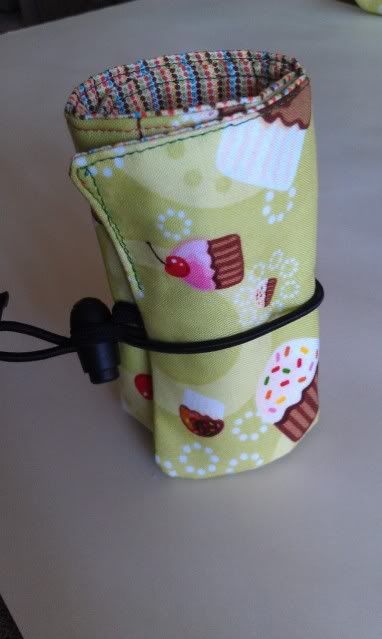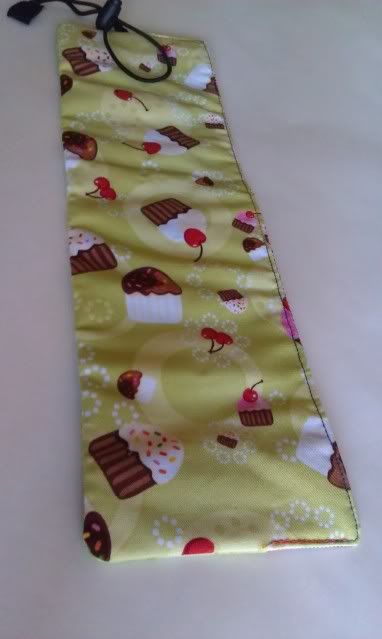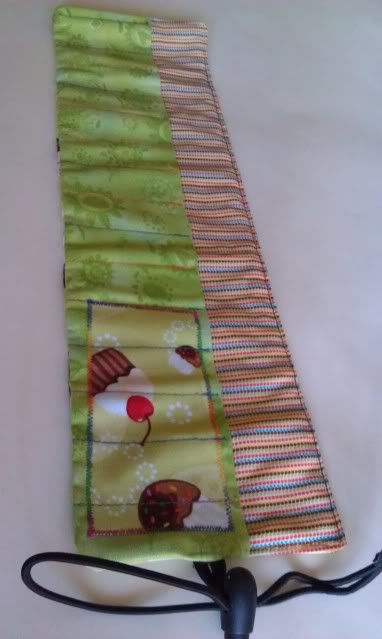 ---
Fourth one. Another cutie cupcake. The only two differences between this and number 3 is that this one has a green ribbon to keep the grommet close to the roll, and number 3 has a black one. And the inside cupcake panels are different sizes.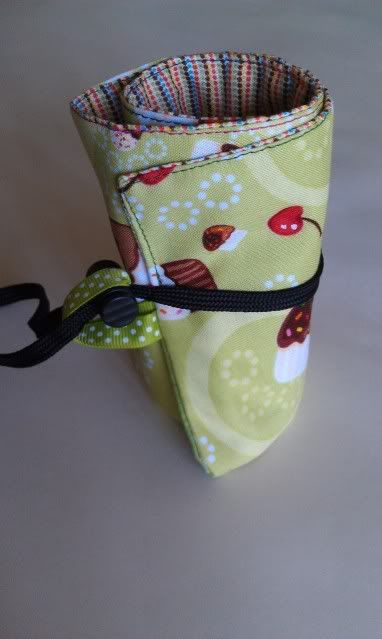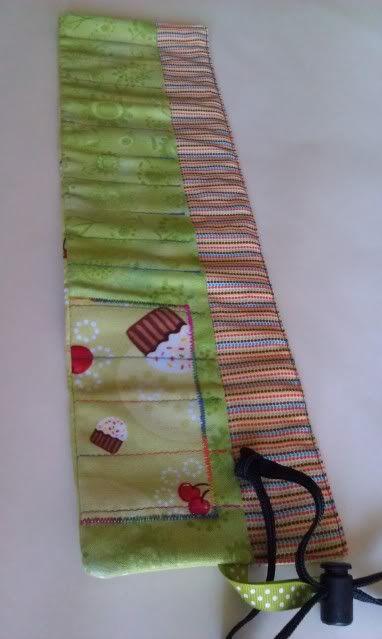 ---
Fifth one. This one is SOLD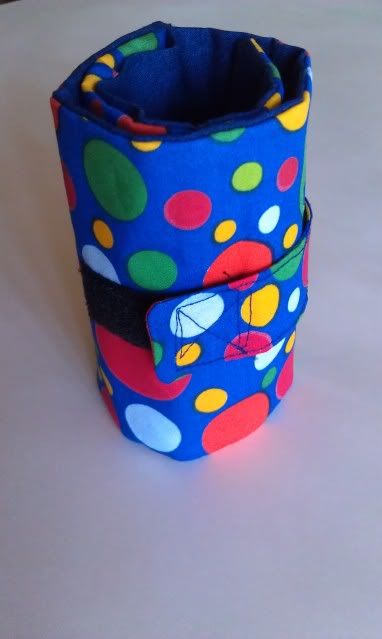 Please let me know which you'd like (by commenting below or contacting me any other way). They're $10 this week seeing as that's the price I gave on online opshop, but $12 at the market on Saturday if there are any left because the $10 comparisons do not have the same quality trims and fastening, and I think they're certainly worth $12.