So excited, I got given a new logo by my bestie who runs
Virtually Perfect
as an awesome office assistant and webdesign and the whole sh'bang!
What do you think?


and she made one for my facebook cover too.
I just had to share because they're SO cool, I can't get over it.
While I'm here I'll show you a quilt top I don't think I've shared. Finished in October (2012), it's for my husband's brother's girlfriend, Hannah.
The original intention was to finish it and send it to her while she's staying in Austria to remind her of all of us. But seeing as postage is so expensive from Australia to Austria, and they are travelling about anyway, I decided to keep it at home in the end.
It's probably the girliest quilt I've ever done. I used a pattern from the book Think fast, by Swirly Girls Design that I bought from Blueberries, my LQS.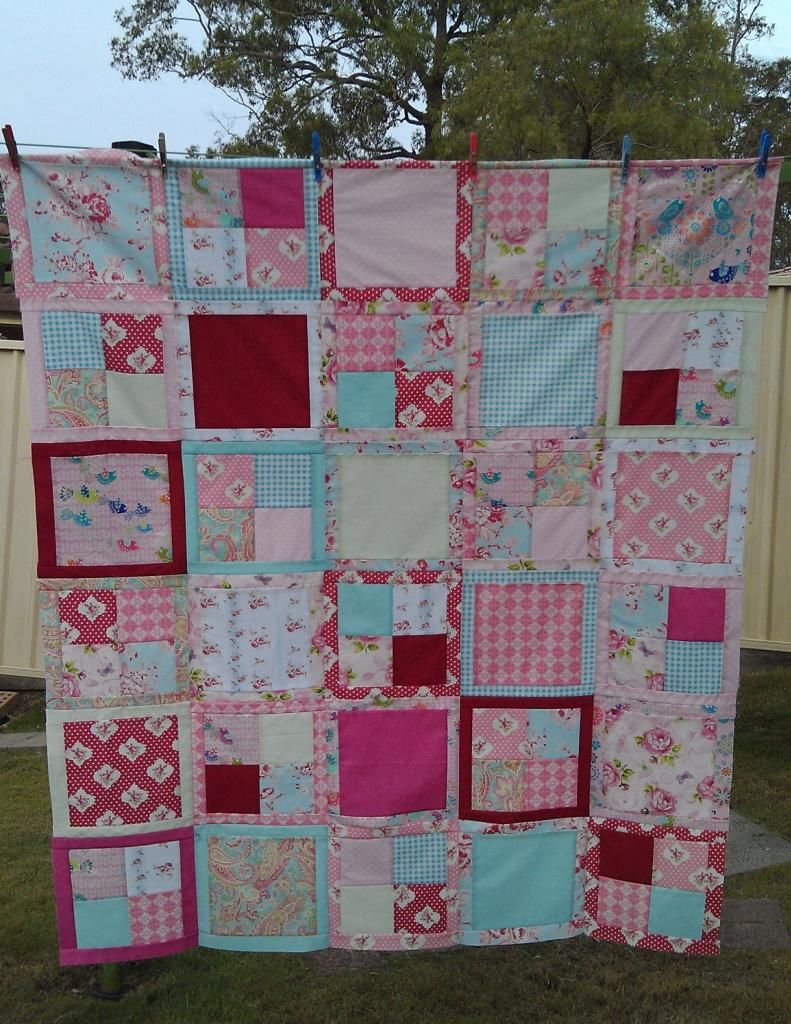 Meanwhile, in our town a cupcakery opened and I used the cutesy scraps to make a little wallhanging for the owner, Melissa, as a little gift. She made the cake pops for my 30th birthday and her creations are so delicious.
Kiss My Cupcake, 1 Alison Rd Wyong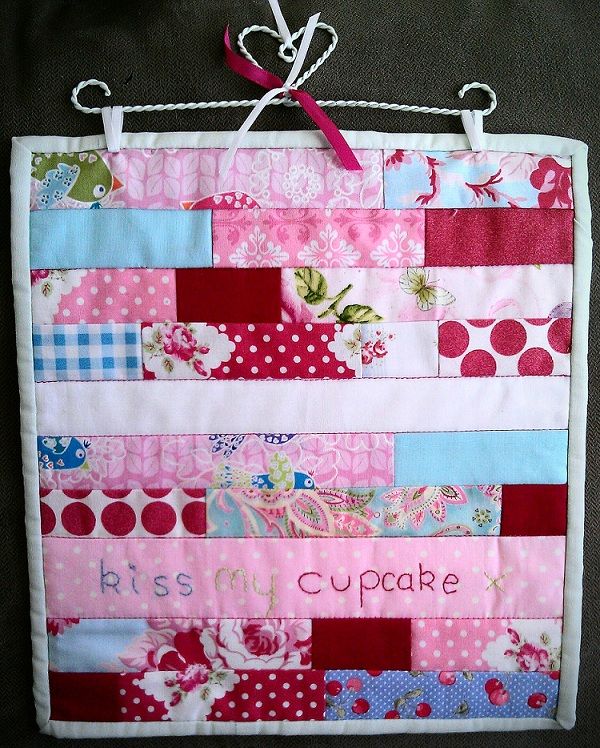 Thanks for joining me XO
Cass