Town in a box. I forgot I hadn't blogged this til I was talking to Rhonda on the way to the Sydney craft fair last Saturday!
I made this gift, based on a painted project in a very old craft book called Clever crafts to decorate your home (J B Fairfax Press).
But seeing as I can't paint to save my life, it was actually easier to cut out every piece of the map (that I adapted) and fuse and free motion!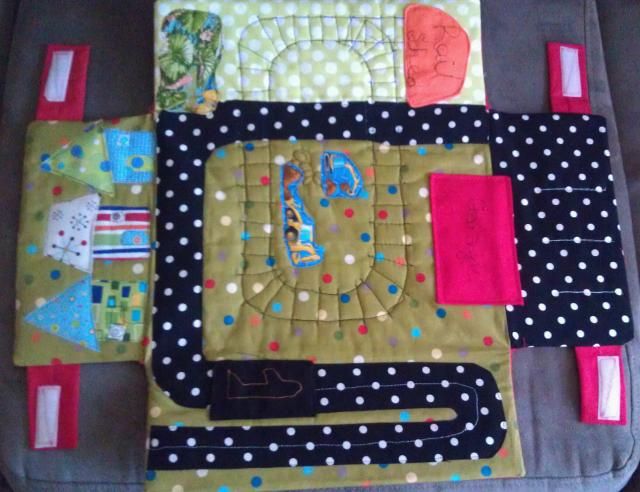 Town on the left (note the houses are numbered 4,6,8 thanks to a bit of selvage LOL)
Airport & runway on the bottom (Yes that's a plane, shut up it's totally cool LOL)
Through the centre you have the rail shed, some construction zone with diggers and a bit of a swamp in the corner
And at the right hand side you'll find the garage and carpark!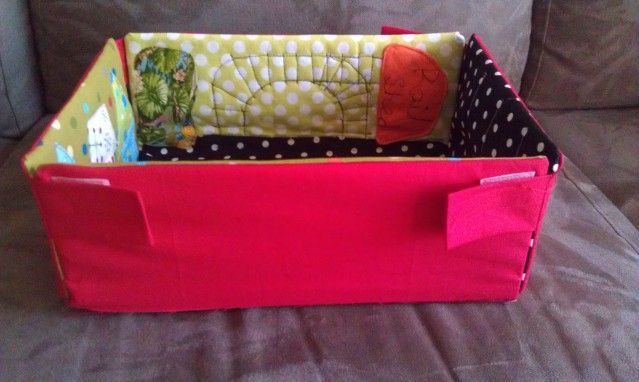 It fold up, and the idea is he can carry along all his Chugginton trains and matchbox cars inside :-D <--that's me grinning because I think that is SUCH a cool idea.


Garage and rail shed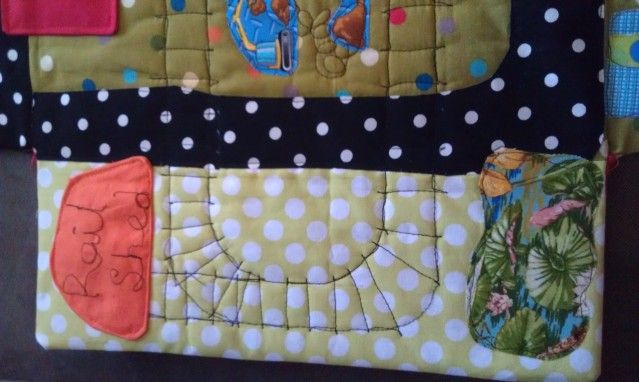 Yes, I free-motion-quilted that rail track hehe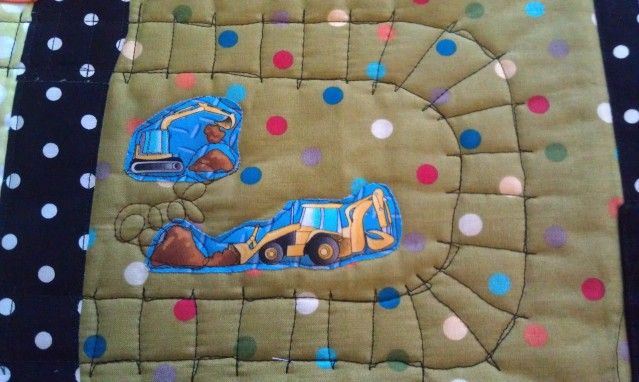 Construction zone and airport/runway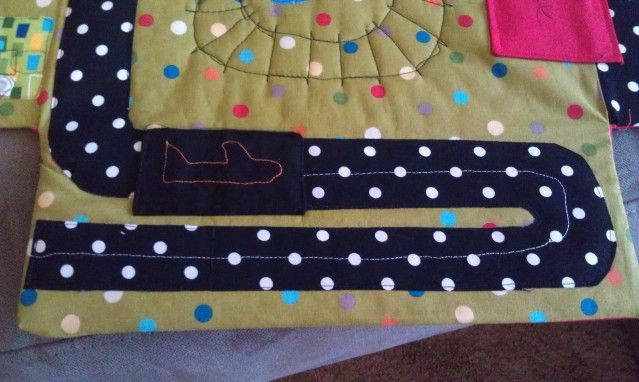 Kooky homes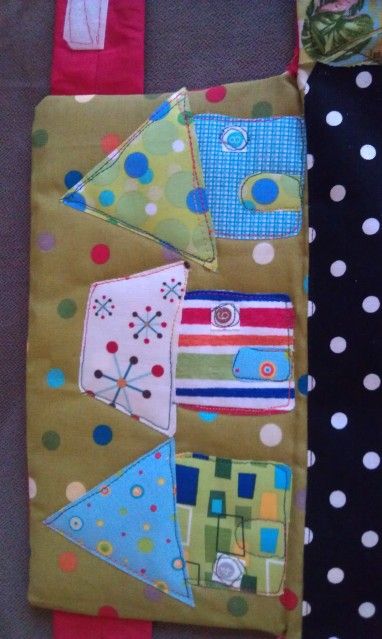 A work in progress shot: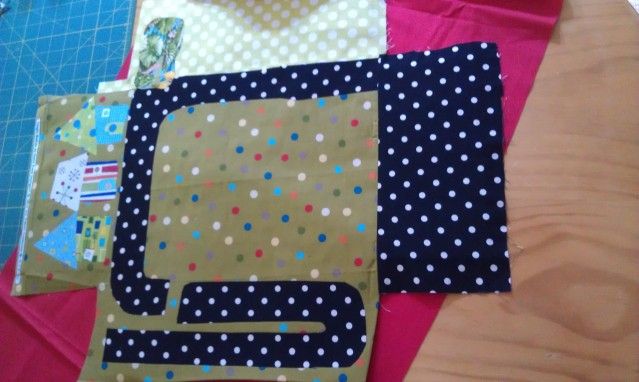 Once again, the finished product: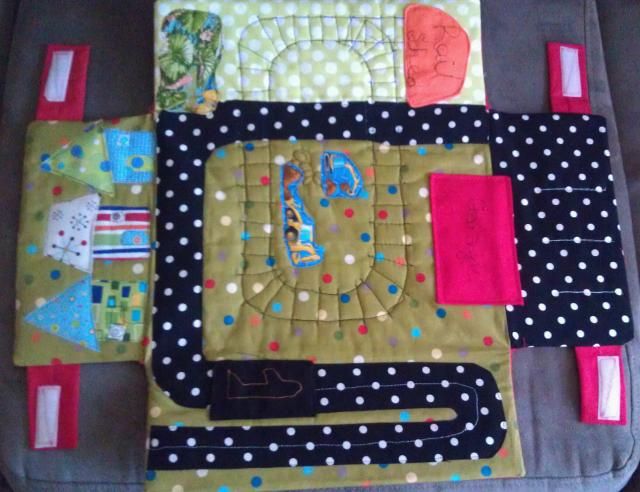 I made it out of a cardboard gift box and cut the corners of the giftbox so it would lay flat.
Happy Second Birthday, Ollie!
---
PS I got quite a haul at the Sydney show. Here are my goodies (looks a bit like a travelling stash LOL but these are all firmly planted in my house hehe)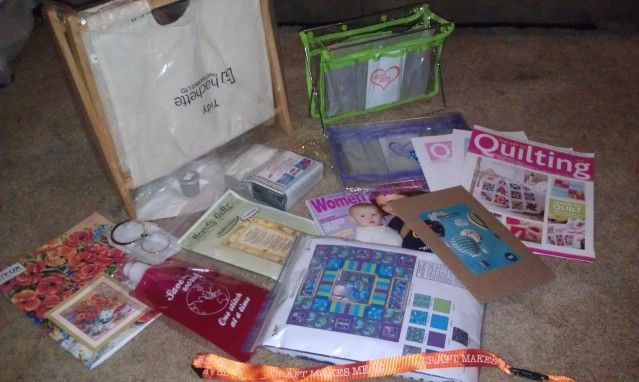 From top left (clockwise) I got a magazine rack, a handy caddy for myself (and one for Mum - happy Mother's day when you get home, Mum, yours is the green one), the art of quilting magazine set, an irresistable pattern for a hot-air-balloon baby mobile, a free women's weekly, a quilt kit for a magical quilt (that I thought was so out of the ordinary!), a new Lanyard (Says
craft makes me :-)
)...

The pink thing is a collapsible water bottle, the latest FOX Collection catalogue (the cross stitcher in me LOVES reading this!), the silver rings are handbag rings, emery powder to make a kickass pin cushion, a "pounce" for transferring patterns using chalk, and a piece of fabric with a preprinted quilter's poem on it from Brandy Gully.
Love,
Cass