Christmas time for adults means a lot more family hours than throughout the year, and I like that.
I was concerned that putting my boy to sleep in a house full of people was going to be
Mission: impossible
, but thankfully Nan's double brick house is perfect for such occasions and he slept as well as he would have at home.
I call her Nan, but she's my husband's Nan, really. Since I've known her since I was 16 it seems out of place to call her Jean! She was the guiding light for me and my family into quilting. I want to share with you the quilt that finally made me ask Nan "just how *do* you patchwork?" I mean, I learnt paper piecing in high school, but I'm pretty sure I took all year to half-finish a cushion that I never wanted. It was so slow and boring!
[side note] I am totally a sucker for ALL THINGS SPARKLY (as I found out when I planned my wedding. Between "yes" and "I do" I got the reputation for saying "ooh sparkly!!") I've always been a little bit attracted to the Japanese fabrics with gold in them and never had the balls to use some (I think we've all been there).
Anyway here's the quilt: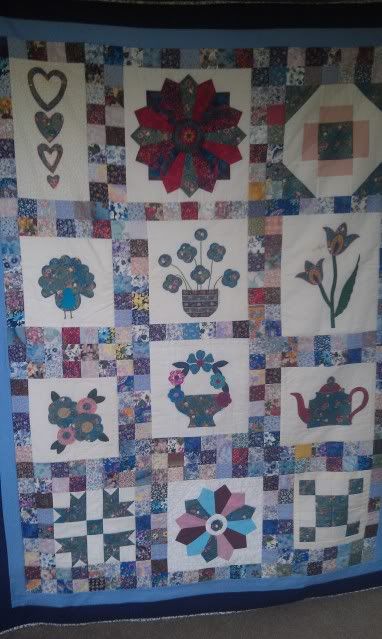 I just love the blues and fuschias doing their thing!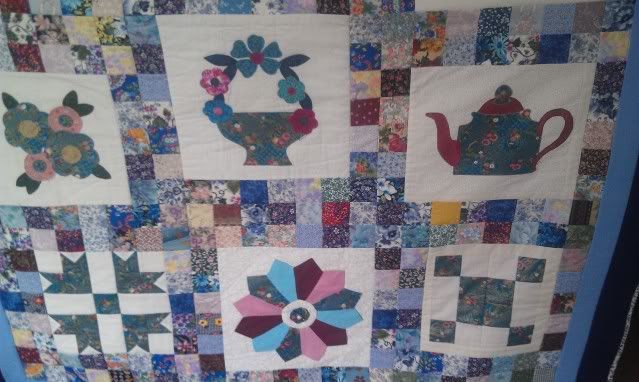 Nan often does "sampler" style quilts.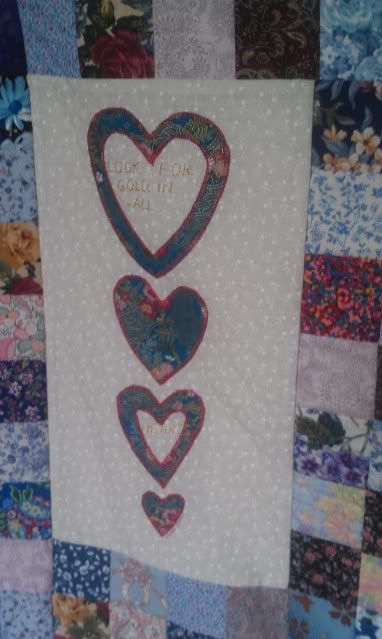 Look for gold in all hearts is embroidered in gold. Sorry I couldn't get a better picture. If you've read this far you're already more interested than my husband who was enlisted to hold up the quilt for me to take pictures.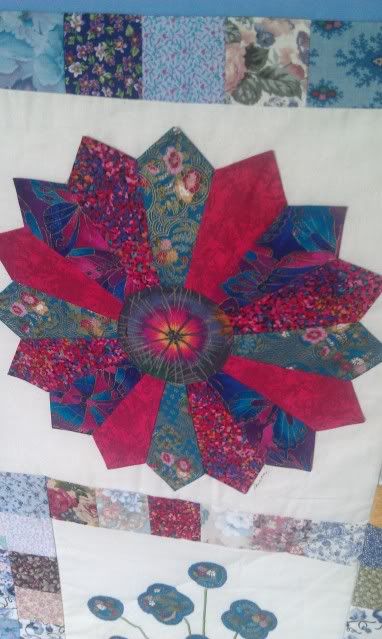 That is probably my favourite block of all. I am not interested in replicating the design, I just LURVE the fabrics & the appeal.
So she lent me her age-old mat, cutter, and ruler and from there I've learnt via youtube, rekindled one of the best friendships I've ever had, and taught my sisters and Mum how to patchwork!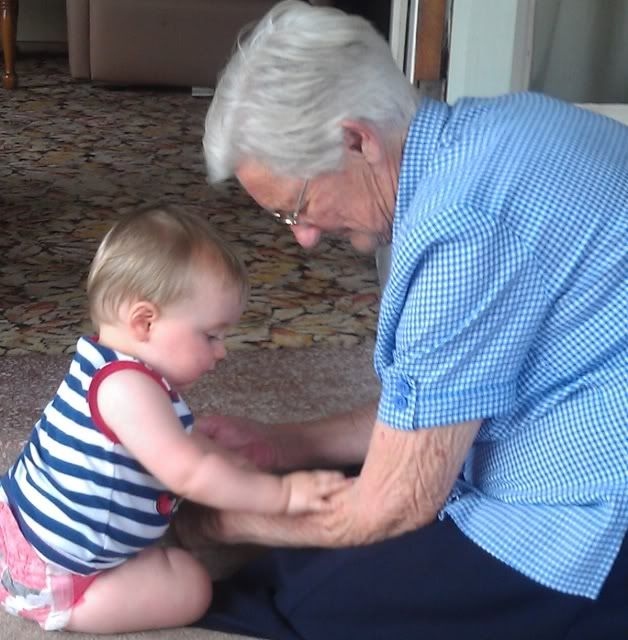 And here I am upgrading my sewing machine 2 years later. A cup of tea and the manual in hand I'm ready to take my new Singer to the next level!!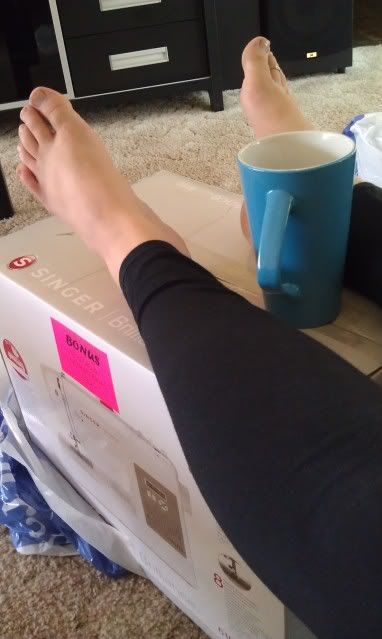 Until next time, wishing you many stitches in your family