I've joined a facebook group with the intent to make 1 project per week, all year. Big ask, I know. But it's the first week of the year and so far: so good!
There was a theme for week one, being "Party". One of the 3 suggestions was bunting. I've had this scrap of a panel given to me a while ago, and I didn't really like the warm yellow & beige in the collection, so I haven't done anything with it.
Seeing as I knew it would come together fast, I quickly pinned it right sides together and sewed all the seams before cutting the flags out.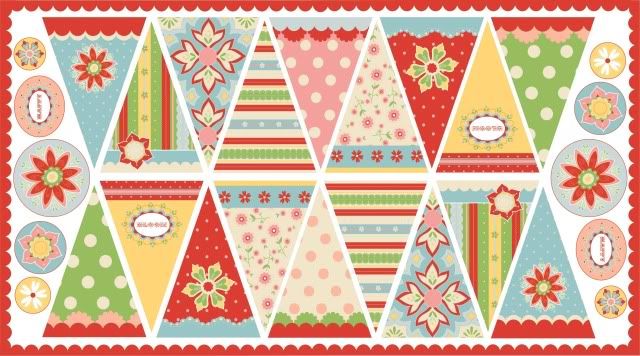 I laid it right-sides-together on some backing fabric and just sewed straight from one side to the other zig zagging to the end - SOO fast! I started cutting out then remembered I must take a picture!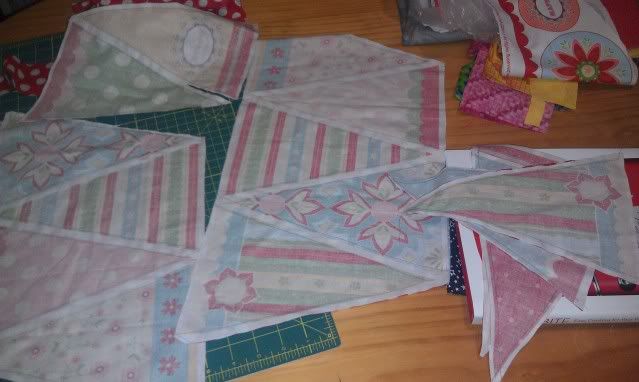 This is how it turned out. I quite like it, the aqua mosaic design is my favourite one (top left).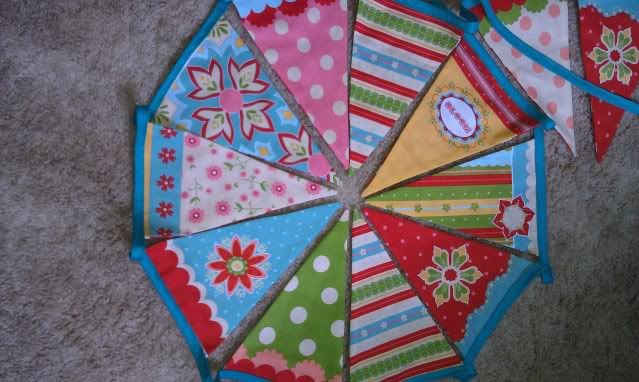 What do you reckon?! Cute?