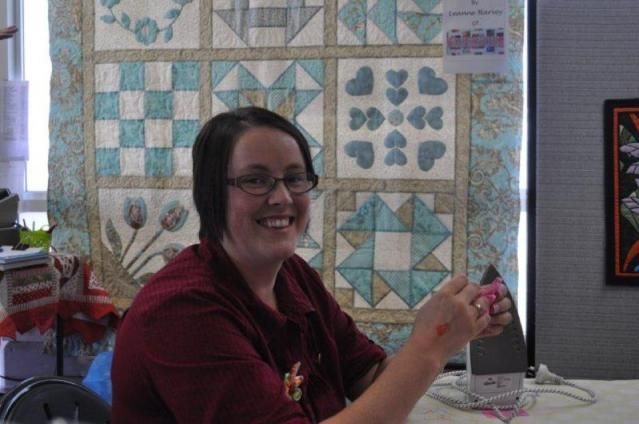 After sitting next to
this delicious quilt
on Saturday I simply couldn't resist the fabric so this is my new uncuttable.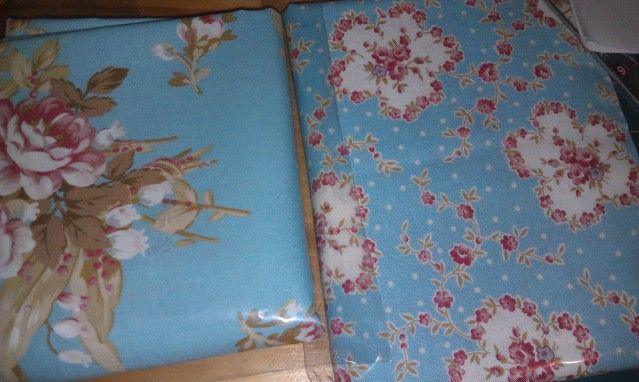 I've been working on the second last block of my quilt "Happiness will surround you" by Lenora Jenkins.
Since the last block fabric has arrived, we don't have the impending 'next block arrival' to keep us on our toes. But I am going to be glad to see the finished product on my bed. We need something new this Winter, I say!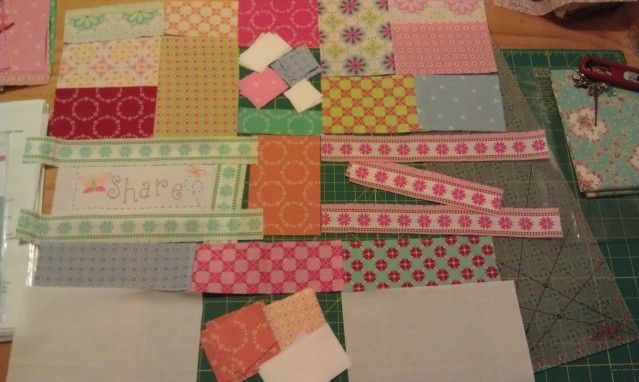 I sent over 2kg of my scraps to Kate of Kwilts by Kate today. She kindly paid for the satchel and I hope she gets something good out of it. Below is the best piece of scrap, and I warned her there were a lot of florals, but she's got a 3kg satchel full, so it might be ok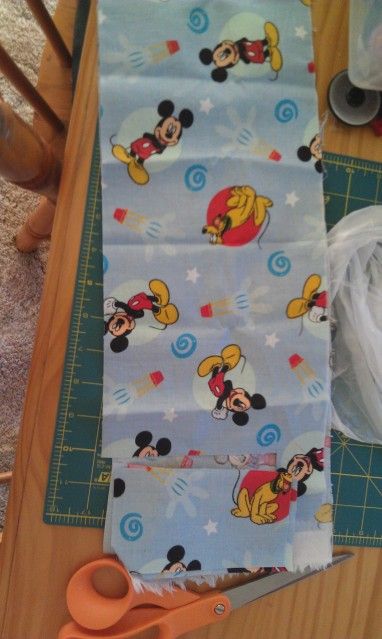 ---
I've sent off my mug rugs from
Quilting Mumma's
swap, over the Pacific Ocean they go, and I hope the recipients like them.
This one is for Jennifer of
That Girl That Quilt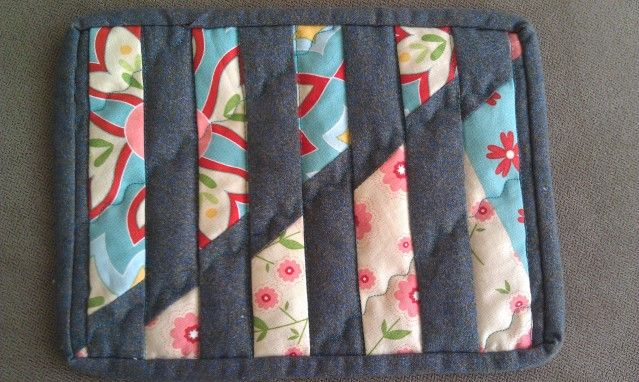 On the back is "Cass The Coolest" (but quickly remembered how long it takes to embroider something & slapped myself for beginning it).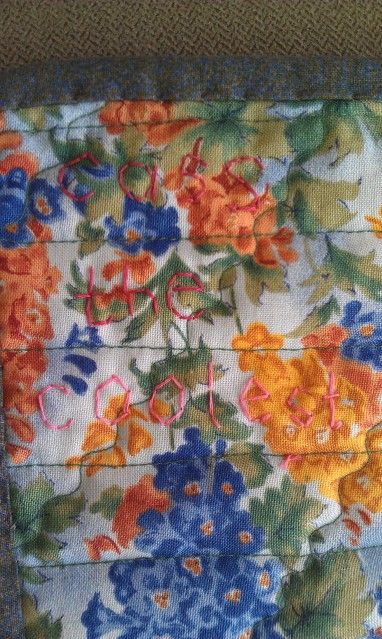 ---
And this one is for Karen of
sewmuch2luv
and I got the idea from
this pin
of mine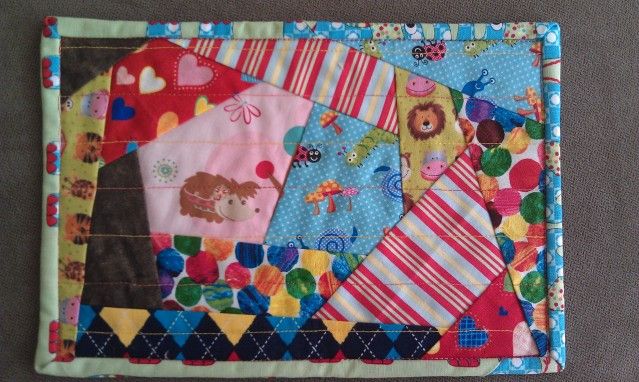 Notice how great my corners are? I had always followed sewing instructions for corners which kept the needle down, previously.
I recently noticed in Australian Quilter's Companion that they said to start your corner stitching (after doing that foldy thing) right from the top edge. Of course I have the utmost respect for AQC magazine and I tried it. Well feel free to just scroll back to see the crappy corners on Jennifer's mug rug to see the process I'll never be following again!
---
I'm getting back into the Craftsy Block of the month again. I had intended to use the same fabric range throughout ("Make life" by Sweetwater) and sew all the blocks into a sampler quilt in the end if I don't run out of fabric.
It bothered me that the blocks don't all go together (some modern some traditional) but that's what irks me about samplers full stop, I prefer tesselation quilts. Anyway, I digress.
Here are all my blocks:
January: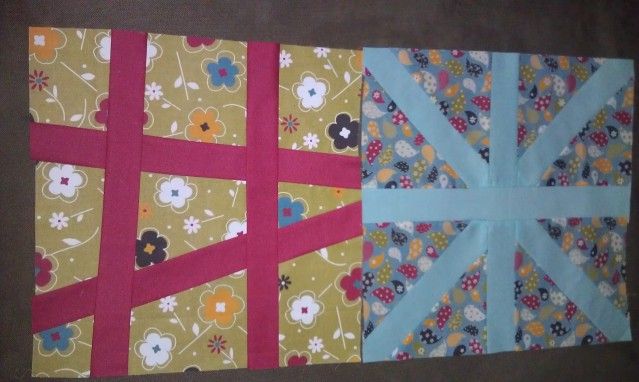 February: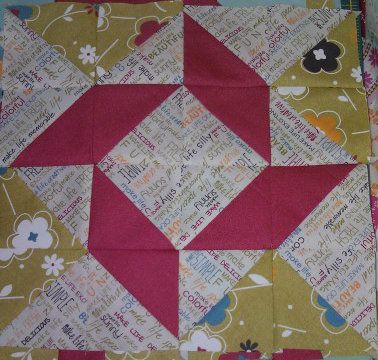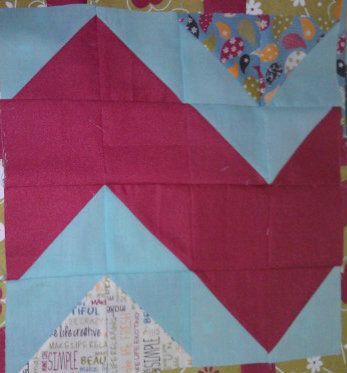 March: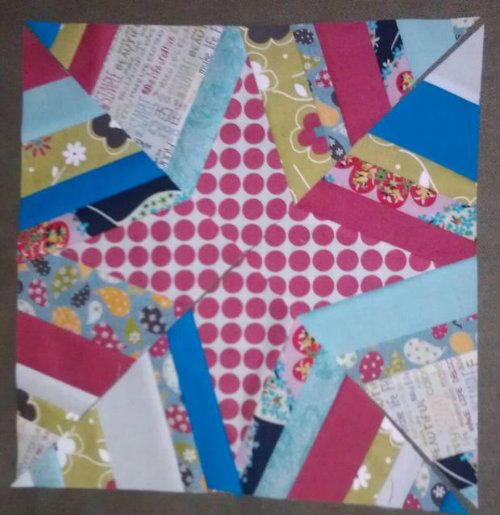 And the second March block is still coming. I cut my "background squares" at 4 1/2 inches instead of 6 1/2 inches 'cause I wasn't paying enough atttention.
Thankfully I realised before any hard work went in though ....Never mind, this is how we sewists roll. At least I didn't have to unpick, see? There's ALWAYS a silver lining LOL.
---
And my
Threads N Mess
rainbow charm swap arrived today Yay!! If you haven't got yours, and don't want to see (a really dull crap) picture of the charms I warn you look away now.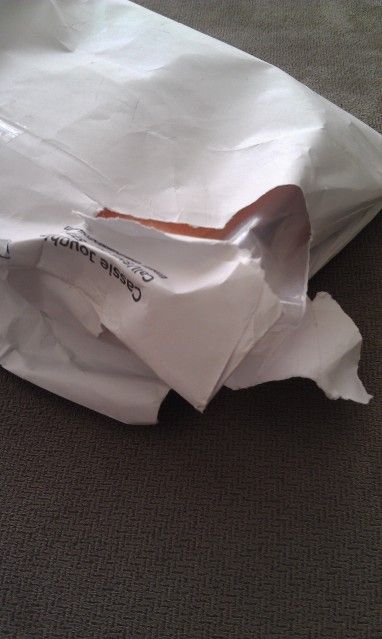 Lucky it didn't burst any more than this, thanks to Danielle for a bit of stickytape inside to help hold the fabric piles tightly.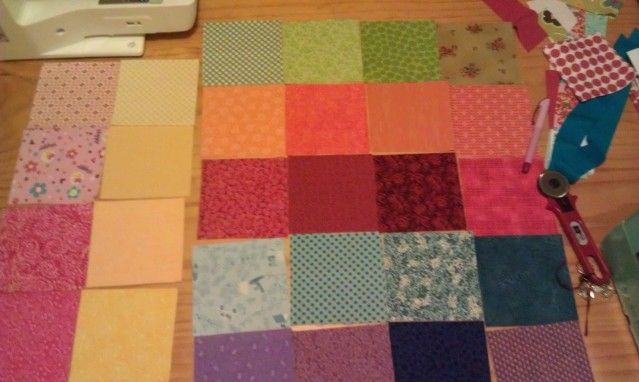 I'm going to make a bunch of starflower blocks with them :-D Thanks for joining me XO