Well... I got 3 quilts done in 8 days. Not the complete set of four I'd intended, but not a bad effort.
The above height chart is clearly still in progress. Sadly it won't make the show, but I'll still finish it off tonight or tomorrow anyway.
I am so thankful that my sister Angela came over with no prior notice. She kept Lars busy and entertained, but not only that, she took him for a walk, did washing for me, made my bed and washed up!!
Maybe I should enter quilt shows with unrealistic timeframes more often LOL.
It took longer than I thought because the quilts all needed sleeves and labels, which I seldom do.
It was a good experience. I think I've kept the judges guessing because my quilts are three TOTALLY different styles, and each has a different loft and wadding!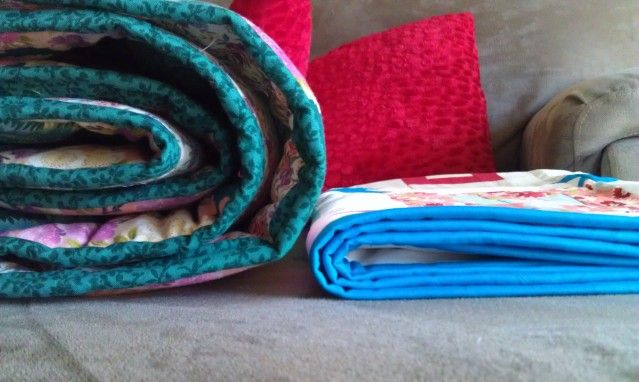 It was testing, to go from craft wadding on the left, to quilt lite on the right. I've decided I like my quilts thick, so I'll tend to lean toward the lofty polyester in future most probably.
The other quilt which I didn't get a chance to photograph was bamboo.
The three styles were pretty traditional squares on point, (not really a good use of light & dark though), tiger panel bedrunner, and a modern jelly roll square in square with hidden stars.
posted from Bloggeroid