What I've been up to...
Working on my
entry!
Competition starts 9th January 2012 and finishes 1st April 2012

The chitter chatter bit:
I recently saw on someone's blog "the pledge" and it was a pledge to blog about the projects whilst in progress, rather than just finished projects. I thought to myself "You want half finished projects? I can give you half finished projects!!" I've got a bazillion!

But I guess I can see the interactive quality of watching a blooming project come to fruition, now that I think of it.
My pledge is more about being honest about how many failed attempts I have at things before the "Did you make that?" conversation begins LOL.
So I was thinking ok making "a pig" toilet roll cover. Thought about it last night when I was trying to steer my brain toward sleep (but it prefers thread & fabric), imagined how I'll do the nose, nostrils (grab the mobile phone and add that to the Spotlight shopping list, I need black felt) and wondered how I will get the curly tail to work.
I get started, forget all about the things I was going to sew between the sides and the top (like ears) and carry on at a good pace. Here's the inside view: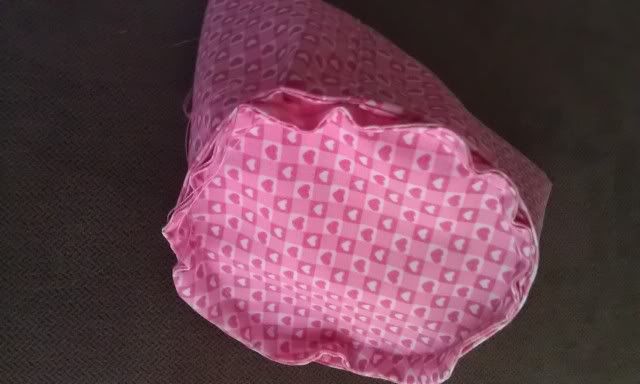 Not a bad effort, thinks me, til I turn it out and my scrap "inner" is now on the top!!!
DAMMIT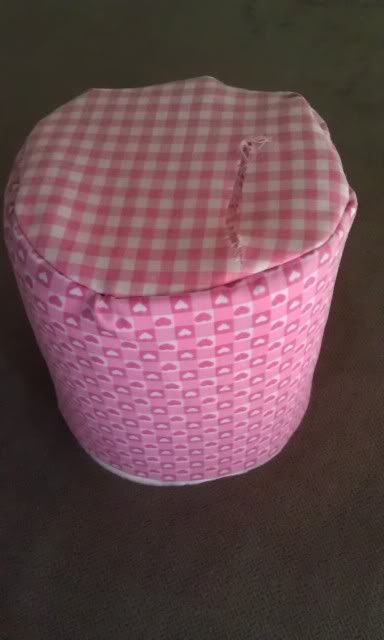 Fine, I'll go back to that later. It makes me feel better about having to unpick the bloody thing seeing as I have to put ears in and that illusive tail anyway LOL.
Right, to get started on my other one. It's going to be this envy-of-all Easter basket with a working 'lid'!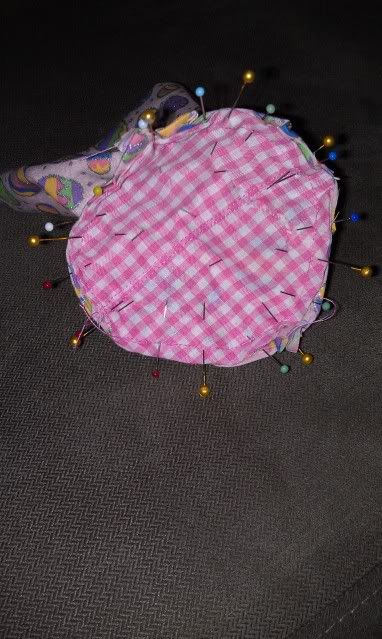 Pin city!

Hmm.... It looked better in my head, and it's about 5cm too long. Ah well. I've still got til 1 April I guess.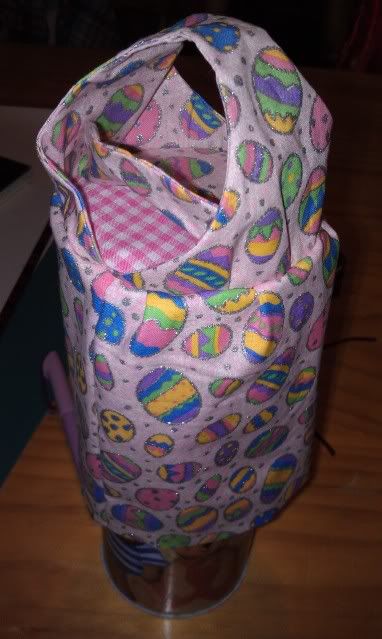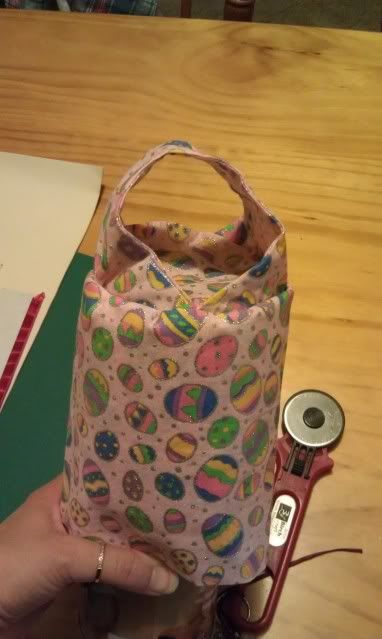 Update on the travelling stash:
I am finalising all the details and will notify the first "cab off the rank" by Monday. Each participant will need to be willing to post the parcel on, which will cost about $10. That is the cost, plus whatever you decide to put in. (but hello, it's a mystery box and you get to take something out!! So it's sew worth it)

I was trying to keep the postage cost low, but inevitably people are going to add more to the stash than what we have so far (so there's a benefit of having to wait your turn *wink*) so I have decided to start with a 3kg box and keep it consistent from there.






I am going to keep track of it and send each recipient the following person's address. That way with 20+ ppl signed up (if I keep ppl on their toes) it wont take til Christmas to make its way around. Plus you will know when to expect it, kind of.

Here is a sneak peek of some of the goodies in the stash before the first recipient changes it up!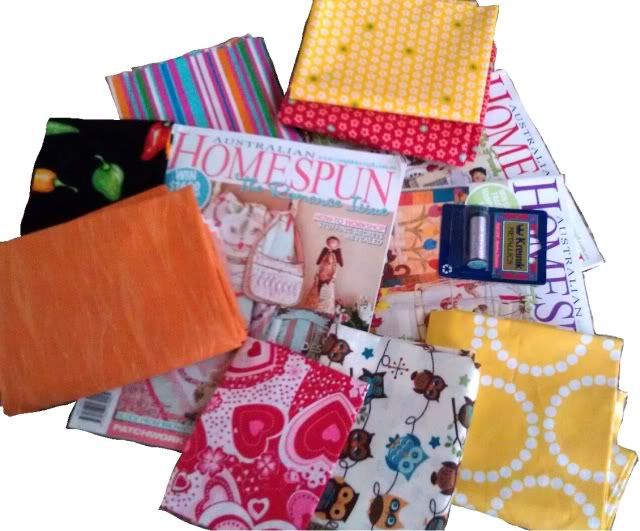 Don't know what I'm talking about? See the previous blog here