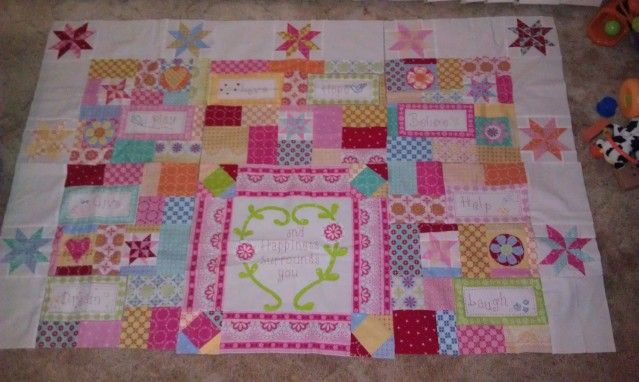 The block of the month quilt I began in September last year is coming along nicely (so say I).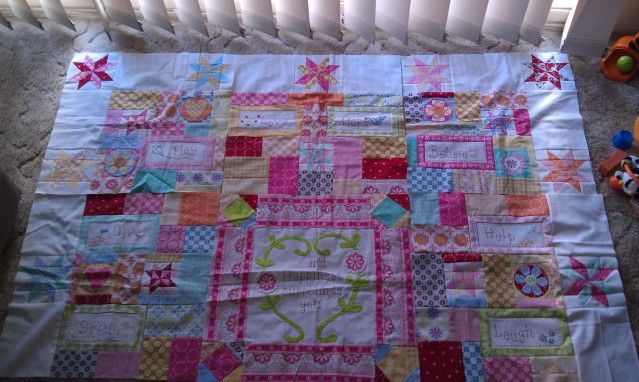 I have only just begun to see some of the elements which probably drew me to the quilt in the first place.
I've realised that the words form a circular ring, which I knew, but the embroidered image next to the word is always on the outer edge of the quilt.
I love that the corner squares all have a strong deep red component to make a bold commitment to the outer edges.
The 4 inch stars which seemed to sporadically spread through the quilt actually form a ring as well, although I cheated with my centre block because I didn't want to have to complete four 4in squares LOL. There is a lot of ironing and trimming in them.
Same goes for the appliqued shapes.
Since I moved my sewing space, I've found it less daunting to do work that needs ironing. I've also found that block 7 seemed to come together a cinch! I have cut every piece already, and I attribute the speed of block 7 to my 4.5 inch ruler. Not having to lug the 24in whopper over each 2in sq certainly helps!!
I changed another embroidered word again as well. Allow instead of Live. This is in line with the law of attraction
teachings
which I just love. Those teachings are also why I changed:

and happiness WILL surround you

to

and happiness surrounds you
.
As to draw or manifest something into your present, you need to use present tense. If you always say it *will* happen, you're keeping it consistently in the future rather than inviting it into your present ...Ok that could have been a bit heavy for some of you, but I'm sure some will get it.
I also kinda convinced
Ally
to change one of her words too. She is getting me to do the embroidered words on her quilt because I don't mind getting to hers once mine are done, and she's over the embroidery component LOL.
I think I'll keep the rest the same. I think "Share", "Forgive", and "Enjoy" are all great words preceding "and happiness surrounds you".
And on that note, I'll say goodbye for another post. Thanks for visiting, see you again soon.
Original BOM post
here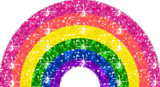 Coming soon:
My sewing space/s

The names of the first 6 travelling stash recipients, and all recipients' blog addresses!