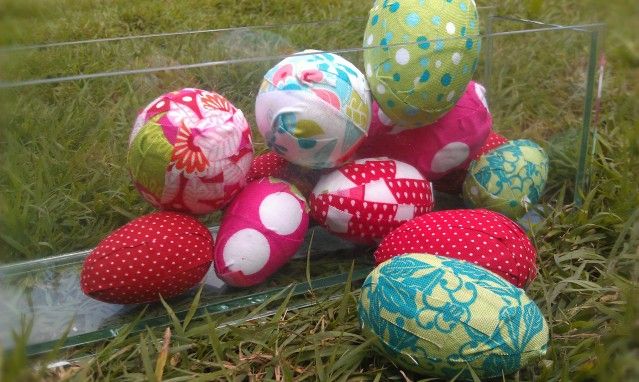 At school, Easter and craft go hand in hand! But I was trying to avoid Easter craft in a way, because I am not the 'keeping' kind, and I don't want a decorative item that gets used for 1 week of the year (if lucky), and stored for the other 51 weeks.
But I pinned
these fabric eggs over at Red Brolly
the other day, and thought I would like to give them a try.
As crafty as I am, I don't own a hot glue gun, but I love a little no-sew project here and there!
Since Spotlight has been literally giving away $10 vouchers (the 'for a limited time' version, and one for my birthday as well) I took up the offer and bought some polystyrene eggs last week.
Here are a bunch of pics of mine, playing with my HTC's camera...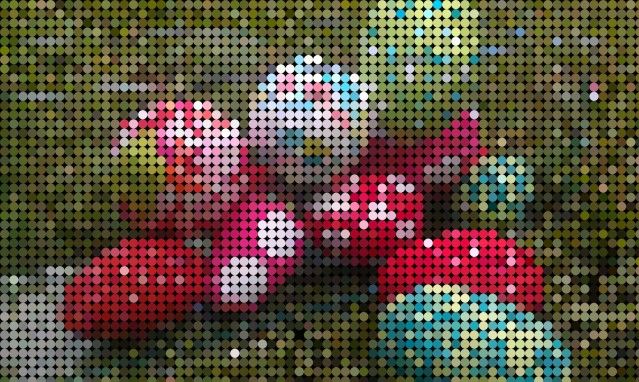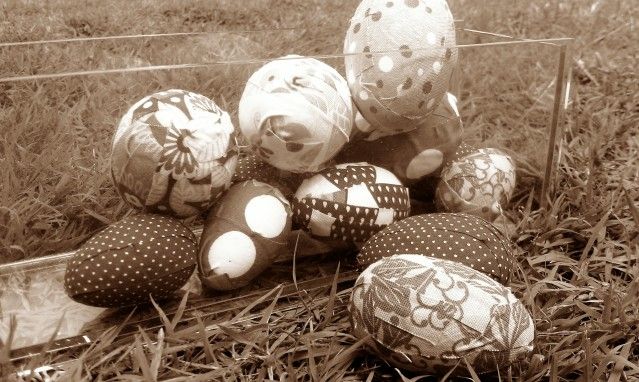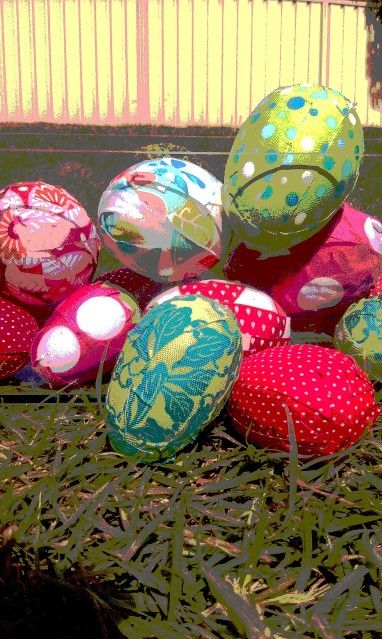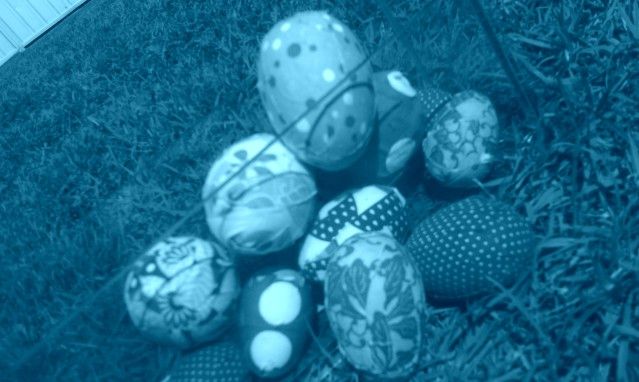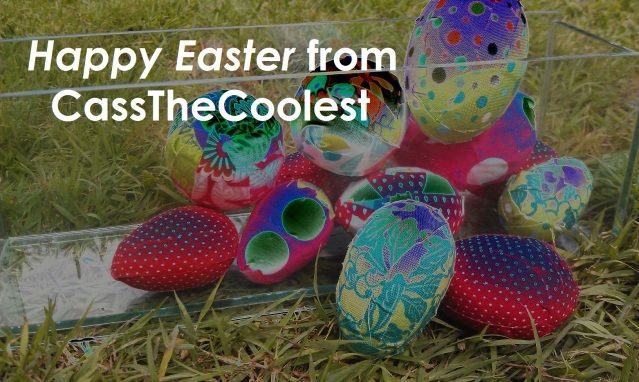 Happy Easter to you all
XOXO