I've entered four quilts in my local show. Knowing the forms had to be in by my birthday, but I had longer for the actual quilts, I wasn't too concerned.
Had a wave of realisation last night when I realised that one of the quilt tops still needs sashing, I've got to baste, quilt, and bind all four in, like, 8 days!!
I wasn't even working on one of the quilts when I realised this LOL!
I've finished a mini quilt in 24 hours which I'm so proud of I loaded pics of it to
Flickr
even though it's supposed to be a surprise. I don't think this person would find me here but just in case, I won't publish it here for now.
It was for a lady who was in the name game swap but her partner fell off the face of the earth. And I volunteered to help with replacement quilts ...should the need arrive ...2 weeks before my first ever exhibit LOL
So the pic above is the biggest quilt of all four, basted (on Mum's floor because my floor is all taken up with playpen) and ready for my first shot at shadow quilting.
Here's a progress pic of the quilt inspired by
this quilt from Handmade
by
Ally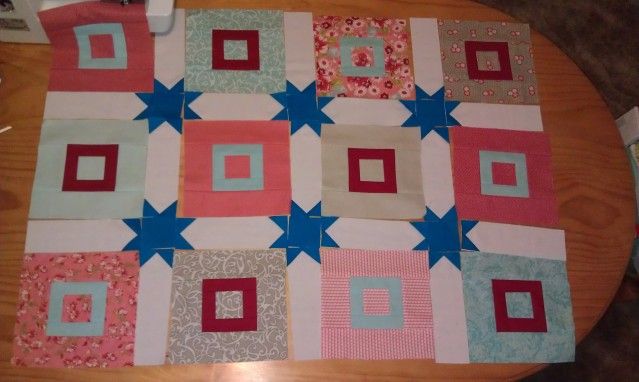 The other two are my height chart, and bed runner....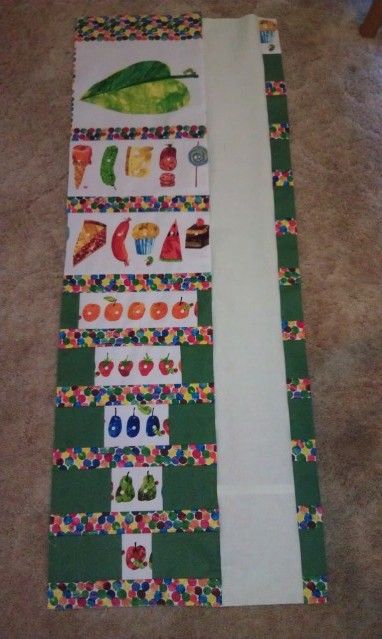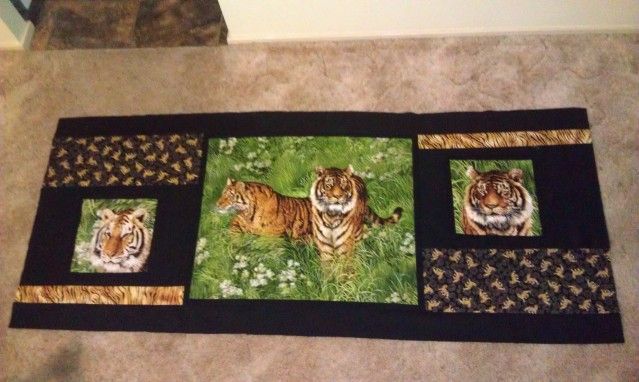 Some of my quilts were the wrong size for the categories (category size 120x120, but mine for example were 90x150) so on the advice of the coordinator I've entered them and they'll be accepted or rejected at their discretion.
At least I will have finished them even if they're not on display next weekend..... Or that's what I keep telling myself!