In line with that pledge to show projects in progress, I want to share what I've been up to this week....
A friend bought me this delicious fabric from an opshop for FIFTY CENTS! I made this skirt thinking it would look good on me ...then when I was halfway through I found I was wrong! So I offered it to a friend, and finished it on Friday.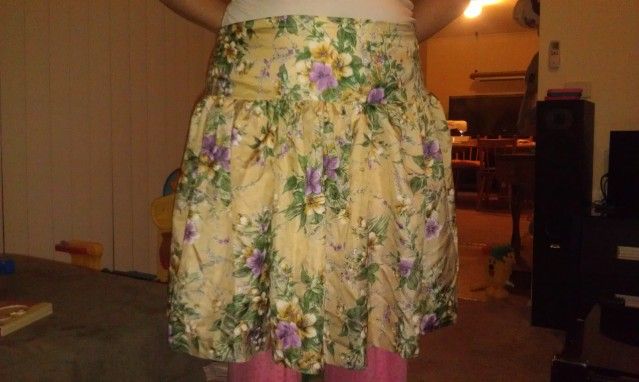 I'm working on a hungry-caterpillar height-chart for my son (and subsequent children when he gets siblings in future). I want to embroider a few marks every ten centimetres on it so that I can mark his height and give a rough answer to him without having to source a measuring tape.
Binding is cut and pressed ready for after embroidery.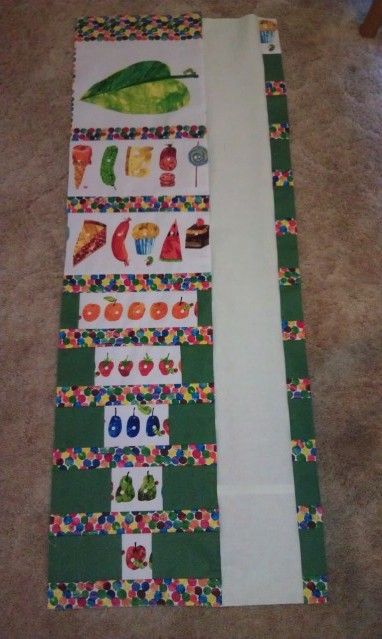 Some of the new fabrics I got from Spotlight on the weekend (not all of them, I went twice LOL)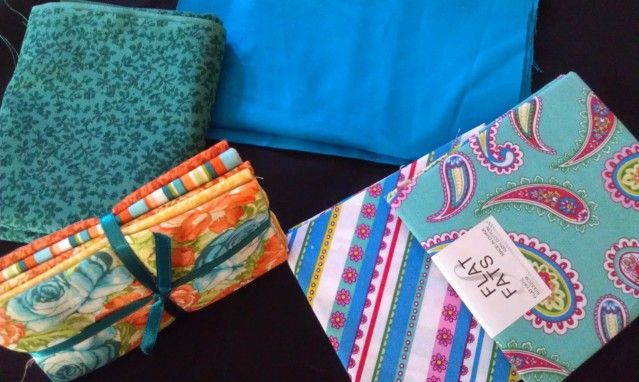 A bit of Easter Sunday fun, here is my son in the bucket at his Nan & Pop's place on sunny Easter Sunday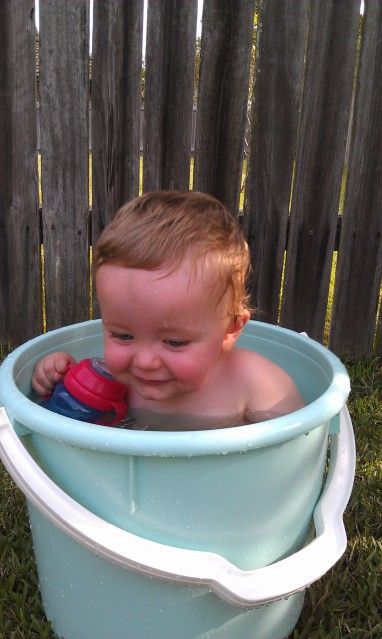 I don't have any kind of certification, but I'm pretty sure he's the cutest thing in the whole world ;)
I bought this panel at the Rosehill show this year, trimmed the pieces half an inch away from the edge of the print, and then went WTF!? Look how crooked they are!!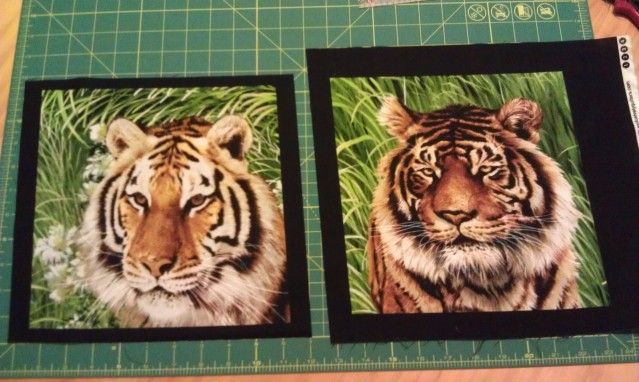 Hopefully I can recover from the bias print. I told my husband it was "misprinted something fierce" and added "get it!?" ...Something fierce?
He just shook his head at me like all good husbands do LOL.
So from left to right, I have the height chart, laying on the batting for (
this green & orange quilt
) which is folded up on the right hand side under the fabric ready to be cut for the binding.
Then the tiger panel which is going to be a bedrunner for my bed, and I recently ironed a label onto
my baby quilt I made a year ago
, just got it there to secure with a few handstitches.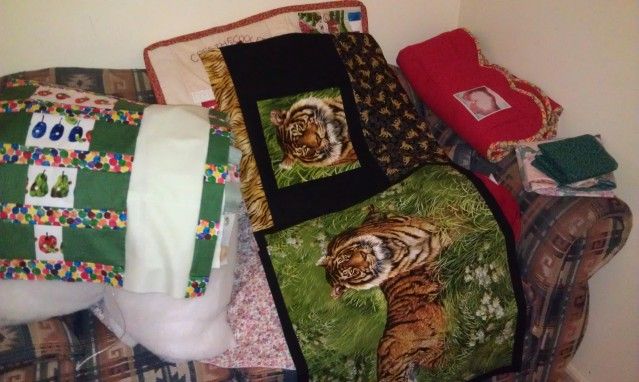 And this afternoon I made some very boyish cupcakes!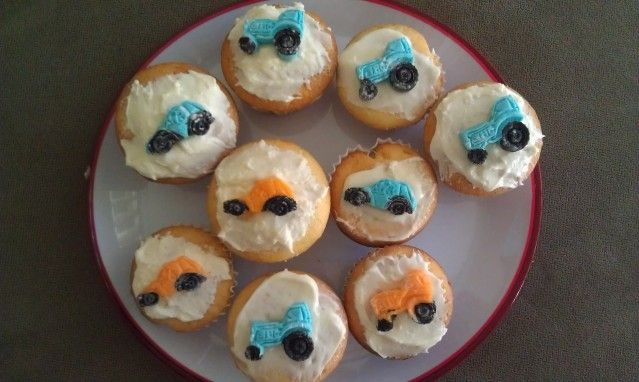 Love Cass